PRESS
---
I'm an International Speaker, Workshop Facilitator and Trainer.
I bring a whimsical & fun approach to at times boring topics like Identity, Teamwork, Communications, Publishing, Business Strategy, Spiritual Development, Mental Endurance and more.
LET'S CHAT!
Bringing connection and community into every space.
---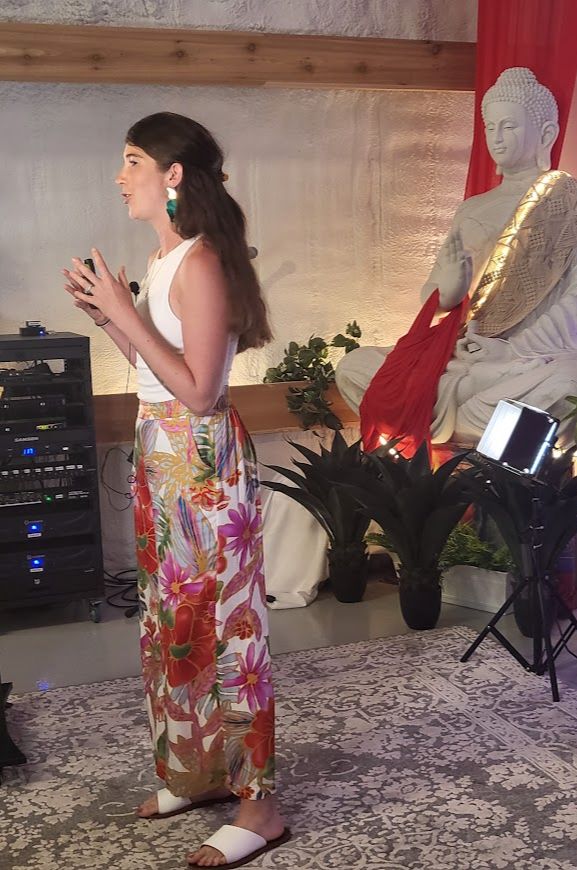 Invite me to speak at your next event
Business Topics
---
PR and Visibility for Founders and CEOS—How to Land Media Features Without Paying a Publicist
PR for Authors—How to Get your Brand (and Book!) Noticed
Business is a Marathon and Not a Sprint—How Long Term Strategies Set Business Owners Up For  Bigger Rewards
Sales and Storytelling—How to infuse stories into your content, sales process and brand to sell more
Mental Endurance—and how the athlete mentality translates to business
Personal Life Topics
What's Possible for You?—And How to Reignite Your Creativity and Live a more Insipred Life
Ayurveda, Food and The Seasons—How to eat, live and work with the seasons
Nourish Mind, Body and Soul—Looking at holistic nutrition through the lens of Ayurveda
a little about me...
I'm Bridget...
Trail runner, gardener, dog mom and a coffee loving New Jersey gal. I'm also a former publisher (so I know a thing or 2 about words) turned Speaker, podcast host, speaking coach and Co-Founder of another company called, Visibility on Purpose.
I've spoken at events and on stages from Florida to England and many places in between.
MORE ABOUT BRIDGET
Over the years, I've spoken on topics related to...
Health, Wellness, Entrepreneurship, Mental Endurance, Publishing, Visibility and Yogic Teachings.
---
Here are some of my favorites.
---
SPEAKING
Jefferson Township Middle School
Positivity Day—600 Students
UK Positivity Summit
Dorset, England
Women's Health Summit
Sarasota, Florida
NJ Women's Entrepreneurship Summit
Parsippany, New Jersey
USA Positivity Summit
Whippany, New Jersey
Check out the
PODCASTS | INTERVIEWS
---